It will be a game-changer the day State Ports Authority decides flooding is bad for business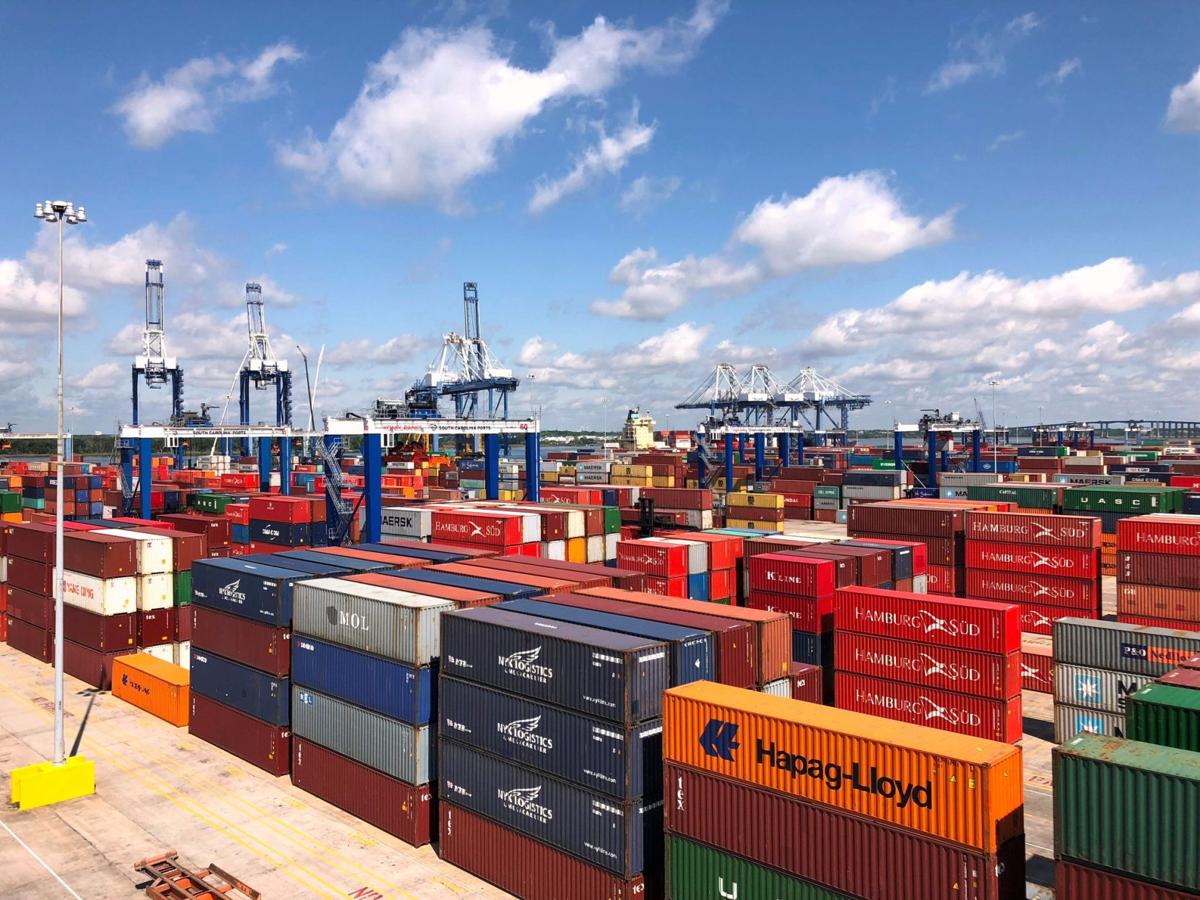 The person in the best position to fix Charleston's flooding crisis has never gotten a single vote in this town or anywhere else. That man is not Mayor John Tecklenburg but Jim Newsome, the boss of the powerful State Ports Authority.
Newsome is considered a nice guy who has done a very good job at the SPA. At the same time, he has also grown a thick skin, accustomed to being portrayed as the bad guy on the peninsula after years and years of Cruise Ship Wars. Now, he has a chance to be a hero.
The day he decides flooding is bad for business will be a game-changer.
What Charleston needs is money, and that road runs through the Legislature. There has never been any love lost between the Upstate and Charleston, and they are in no hurry to help us. But Newsome has the muscle to move Upstate legislators, and he doesn't even have to raise his voice when he utters a certain four-letter word: jobs.
The State Ports Authority says it is responsible for 1 in 11 jobs in South Carolina and has a total economic impact of $53 billion. Half of that — $26.8 billion — is felt in the Upstate, according to the SPA. In the Lowcountry, the impact is $6.3 billion, hardly chump change but far smaller.
But here's the thing: Charleston County, with its five SPA terminals, is responsible for almost 95 percent of the authority's revenue. So Charleston matters, and matters a lot.
Charleston is a sick city and getting sicker. Some hurricane seasons will be kinder than others — certainly it is someone else's turn after three years of nightmare flooding, but who knows? There is no doubt, however, that the sea is rising, and that the plague that afflicts Charleston will not cure itself.
Can the State Ports Authority prosper in a sick city?
What threatens Charleston also threatens the SPA. It is not going to be able to just ride it out in its concrete bunkers. The feces that flows through the East Side when it floods will not stop at the gates of the cruise ship terminal at Union Pier. One day, Carnival guests may be packing boots along with their bathing suits during hurricane season.
It is a revealing exercise to pull up the National Oceanic and Atmospheric Administration's online sea rise calculator and plug in the addresses of the SPA's five Charleston County terminals. Check out the terminals now and then at a sea level rise of 2 feet over the next 30 years as forecast by the Union of Concerned Scientists. The city of Charleston is planning for a rise of 2.5 feet over 50 years.
— Wando Welch in Mount Pleasant, its primary terminal, is OK.
— The new Hugh Leatherman Terminal in North Charleston is also OK.
— Columbus Street Terminal has significant flooding at 2 feet and is underwater at 3 feet.
— Union Pier faces minor flooding at 2 feet and is completely underwater at 3.
— Veterans Terminal in North Charleston has significant flooding at 2 feet and is submerged at 3.
If rising interest rates are a risk to SPA investors, so are rising tides.
''It does matter to them,'' Moses Kopmar, the analyst who covers SPA bonds for Moody's Investors Service, told me. ''This is something we are focusing on not just with State Ports but with all the seaports.''
Kopmar said the SPA is following guidelines set by FEMA and the Defense Department. The new $762 million Leatherman Terminal is being built at a 14-foot elevation, 2 feet higher than Wando Welch, which is a good thing. But he adds: ''It is a long-term risk.''
Newsome and the SPA declined to discuss any of this. ''The port does not have a comment on this issue to share with you at this time,'' Erin Dhand, a spokeswoman, said in an email.
Charleston can't solve its flooding problems by itself. We are going to have to change where and how we build, and we are also going to need money — lots of it. The half-cent sales tax approved by county voters is the most obvious place to turn, but that alone won't be enough. The Legislature must act.
That is where Newsome, who lives in a Mount Pleasant condo overlooking the Cooper River, can help. Mayor Tecklenburg couldn't even get the Legislature to agree on his paltry effort to expand the use of tourism taxes to include flood relief. And that would not have even raised any new dough, only set up internecine battles back home over how to divide the pie.
If Newsome had been sitting beside the mayor, this would have gotten done. But we need much, much more. We need a way to raise taxes on the 7 million tourists who come here just as the hotels raise prices every year. And still they come.
We need to think bigger than shifting around accommodations tax dollars. And we need Newsome at the table. When he can't be, his Columbia lobbyist and former Lindsey Graham aide, Tate Zeigler, should be.
Let's be clear, Jim Newsome: We are not calling you out on flooding, we are calling you in. We need your help. You could be a hero.
Steve Bailey writes regularly for the Commentary page. He can be reached at sjbailey1060@yahoo.com. Follow @sjbailey1060 on Twitter.