A year to the day after Hurricane Harvey dumped 27 trillion gallons of water on southeast Texas, swamped 204,000 Harris County homes and apartments and killed more than 50 residents in the region, voters overwhelmingly approved a $2.5 billion flood infrastructure bond designed to protect the area in future storms.
The measure was leading with more than 85 percent support, according to County Clerk Stan Stanart. An estimated 150,000 of Harris County's 2.3 million registered voters cast ballots, according to preliminary numbers.
The measure is the largest bond Harris County voters have ever approved. County Judge Ed Emmett said voters have stepped up to show the rest of the country that the Houston area takes flooding seriously, and can be a model for other coastal regions grappling with stronger and more frequent storms.
"When was the last time you saw a vote get approved by 85 percent?," Emmett said at an election watch party Saturday night in downtown Houston. "It's remarkable."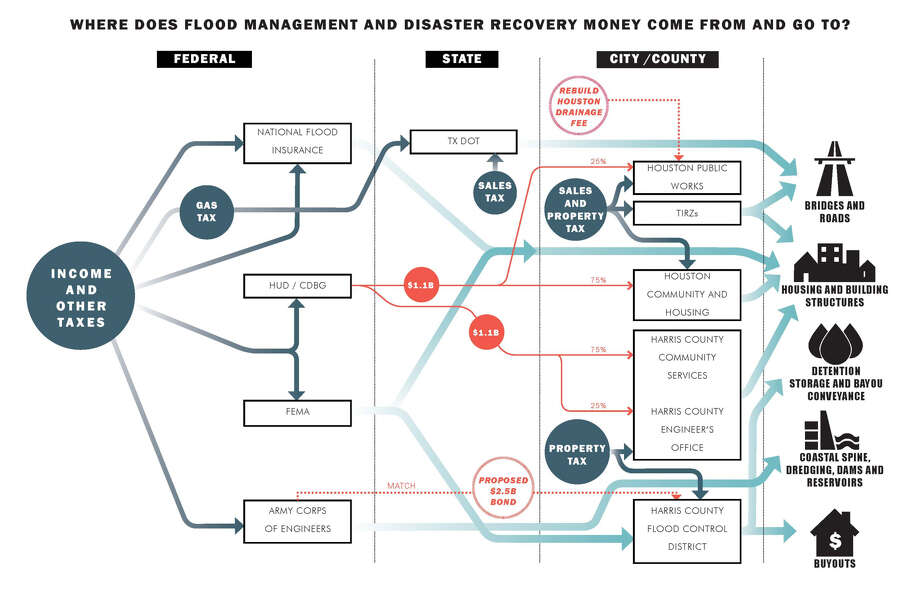 Photo: Cynthia Dehlavi And Ana Milan
The bond allows the Harris County Flood Control District to build at least 230 projects over the next 10 to 15 years. It is also key to accessing more than $2 billion in matching federal dollars.
Read more about how the Harvey flood bond vote breaks down on our subscriber website, HoustonChronicle.com.
Zach Despart covers Harris County for the Chronicle. You can follow him on Twitter or email him at zach.despart@chron.com.