What mayor should say on Tuesday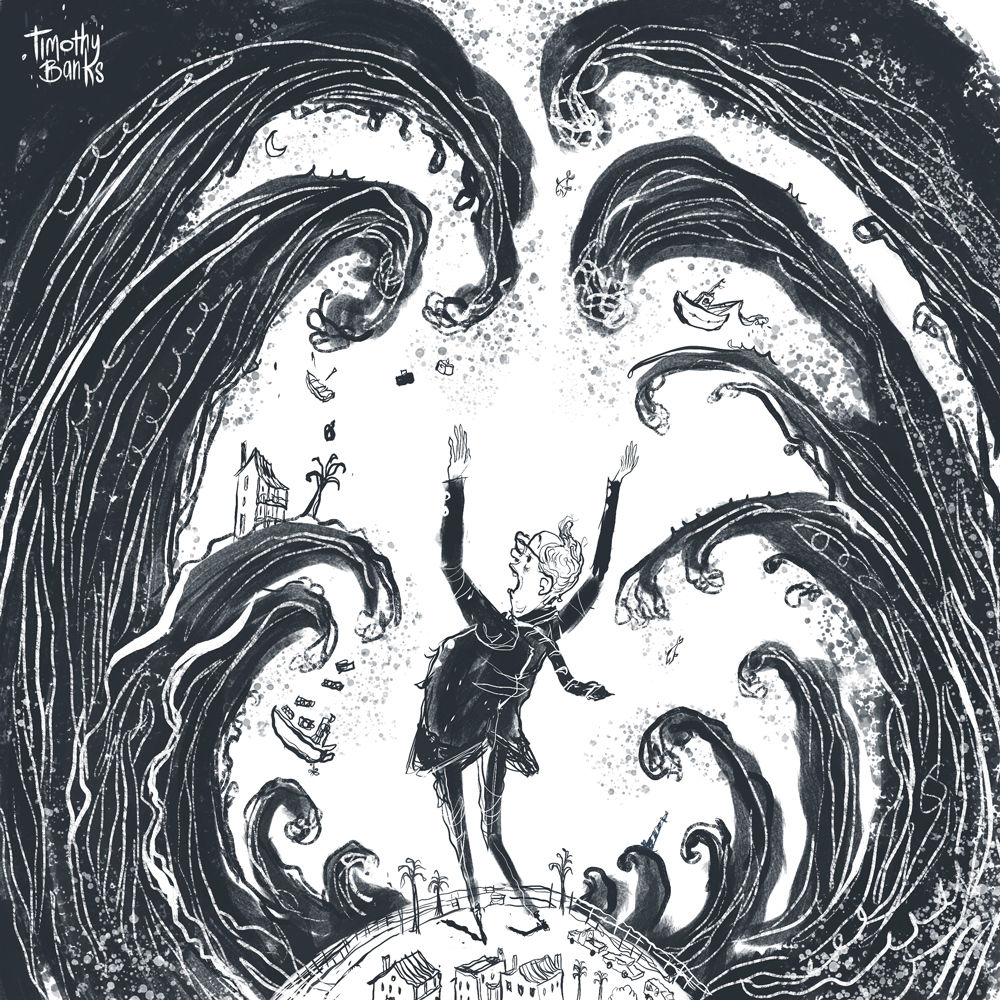 Charleston Mayor John Tecklenburg has a lot on his plate at the midway point of his first term. Here is what I think he should say in his State of the City address on Tuesday:
Mr. Mayor Pro Tem, members of City Council, honored guests and fellow Charlestonians:
In this, my third State of the City address, I am supposed to tell you how much we have accomplished in the last year and assure you that the state of the city is good. I could tell you about all we have accomplished — and there is much we have done. But I cannot assure you that the state of the city is good. Because that would be a lie. And I'm not going to lie to you. We don't have the time.
Charleston is a city built on history, and in no time in our history have we faced a more dire adversary. That adversary is the water, and unless we act — now — it will forever change the city we love. This is the No. 1 issue facing Charleston.
We are a city too often divided: the Peninsula vs. West Ashley. White vs. Black. Jack Daniels or Wild Turkey? But the water — the flooding that every year grows — is what unites us. The Eastside and the Westside. West Ashley's Church Creek Basin and those South of Broad. James Island and Johns Island. The rising tides know no boundaries.
Saving Charleston is the mission of our generation and beyond. I am the mayor, but no mayor can stop the tides from rising. But together — all of us — we can save Charleston. Today, I am calling for a summit that will pull together top federal, state, county and city officials. We are going to need you all. And we, your elected representatives from Congress to City Council, should stand and be held accountable, every one of us. It starts here today.
This is going to be our own version of putting a man on the moon. It is going to be expensive — $2 billion, we estimate — but to surrender the city to the water is not an option. To do this will require making hard choices — some things are simply not going to get done — and raising taxes. Yes, raising taxes. And it is going to require changing laws. We can't keep doing what we have been doing.
We are not going to succeed by fighting with one another over the scraps that pit one neighborhood against another. We are going to succeed by working together — together.
The good news is we know how to fix the problem. And we know where the money is. The sources are not a mystery.
There is much talk in Washington about a bipartisan infrastructure bill. If building seawalls and pump stations are not infrastructure, then what is? We are counting on our two fine senators, Lindsey Graham and Tim Scott, Rep. Mark Sanford and the entire delegation to deliver.
The state must do its share. The State Infrastructure Bank has helped fund big drainage projects in the past and must again. Many of the city's roads that flood are owned by the state. We need a governor and a Statehouse delegation who share our sense of urgency.
But if we expect help from the state and federal governments, we must first step up with a plan and a major commitment of local resources.
Charleston County residents in 2016 voted to raise the local sales tax for roads, mass transit and greenspace. Given our current emergency, I am asking our friends on County Council to reallocate a meaningful portion of that $2 billion in sales tax revenue for countywide flood relief. This is real money, and we must make this happen.
The city must and will do its part. New money has to start with new taxes on the tourists. This is not because we don't like our visitors — we love (and sometimes tolerate) them because of the energy and money they bring. But the math is just this simple: There are 6 million of them and only 135,000 of us. They have to help.
To do this will require a new tax or fee not restricted to tourism-related spending as the current accommodations and hospitality taxes are. A $10 a night head tax on all Charleston County hotels, for instance, could raise $43 million a year. Likewise, a $10 head tax on cruise ships could raise $3 million.
This will require new state legislation and the cooperation of the State Ports Authority. I am calling on the legislative delegation — headed by Senators Chip Campsen and Larry Grooms and Rep. Mike Sottile — to make this happen.
I am also asking State Ports CEO Jim Newsome to partner with us on a new head tax like so many other ports already have. The ports authority should also get on with selling its underutilized waterfront property, some of the most valuable land on the East Coast. It could create thousands of jobs, homes and massive new tax revenue. With the real estate market still hot, what are we waiting for?
City residents, I know well that you have already paid through higher property and stormwater taxes to say nothing of the damage to many of your homes. But you are going to have to pay more. No one likes to raise taxes, but neither is it a time for tax rebates. Every year, the City of Charleston returns to homeowners $8.6 million a year in money raised from the local option sales tax, far more than North Charleston and Mount Pleasant do. At the least, the city needs to freeze that at current levels and use the growth for flood relief.
Many of these funding sources represent bondable streams of revenue. The half-cent sales tax, for example, was bonded in the past. Combining these revenue streams could allow us to access as much as $1 billion from local sources alone, providing indisputable evidence to the state and Congress that we are serious about fixing our problems.
The tides are rising. The time is short. Only together can we save our city. And ourselves.
Thank you. God bless you, and God bless this great city of Charleston.
Steve Bailey writes regularly for the Commentary page. He can be reached at sjbailey1060@yahoo.com