Charleston named finalist in national contest for its tidal flooding alerts idea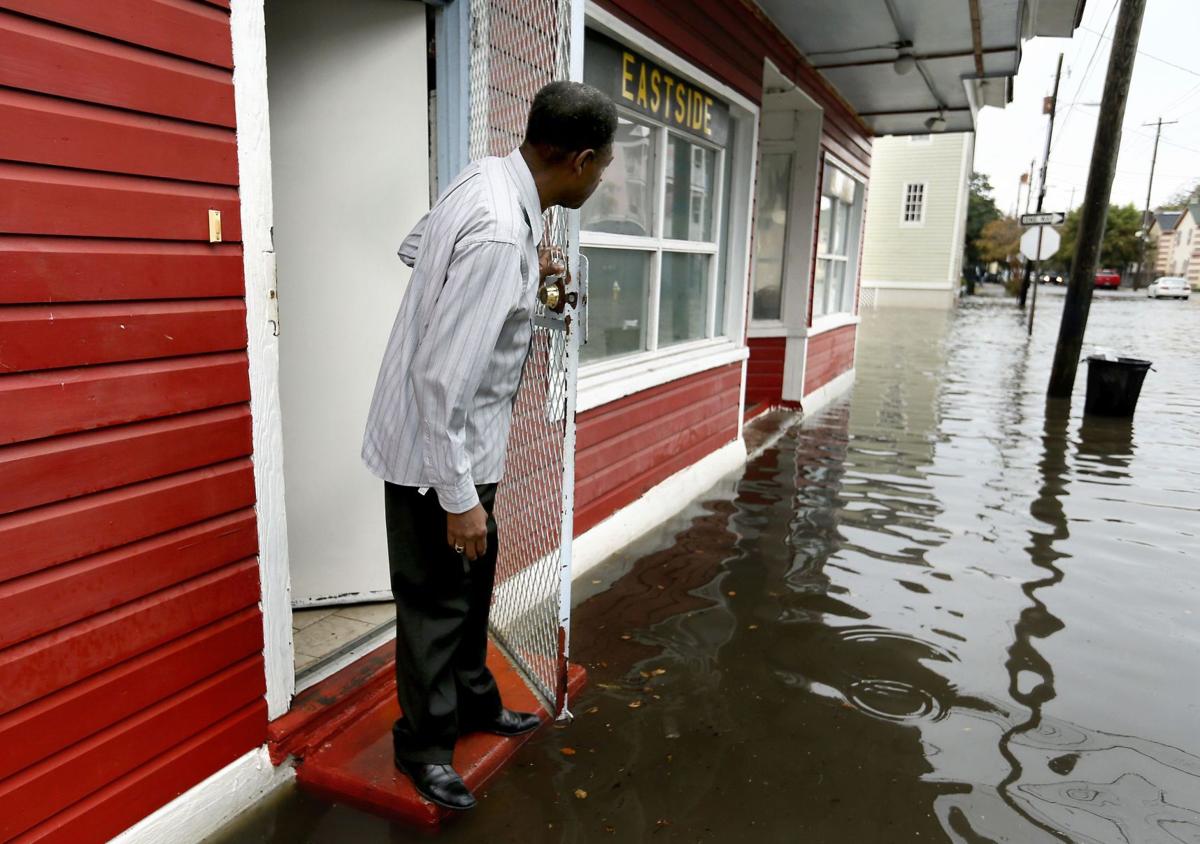 The city of Charleston has an idea that caught the attention of Bloomberg Philanthropies: Tailored alerts for residents about tidal flooding.
It is one of 35 "Champion Cities" selected Wednesday from more than 320 applications in the 2018 U.S. Mayors Challenge, a nationwide competition that encourages leaders to uncover bold, inventive ideas that confront the toughest problems cities face, according to the nonprofit.
The finalists will begin a six-month testing phase where they will conduct public prototypes of their ideas with grant funding of up to $100,000.
Cities will submit a new application in August, and five winners will be selected in October. Four will receive $1 million awards, and one will receive a grand prize of $5 million to bring their ideas to life.
Charleston wants to develop a mobile application to keep people informed about the rising tides. Here's the description from Bloomberg Philanthropies' website:
"The Problem: Sunny-day tidal flooding in Charleston is predicted to occur up to 180 days a year by 2040 and 75 percent of residents live in a designated flood zone, making it essential that the city learn to adapt to and coexist with water.
"The Idea: The City of Charleston will develop a first-ever emergency alert system to prepare residents, businesses, and first responders with specifically tailored information about increasingly routine coastal floods."
The challenge is part of the Bloomberg American Cities Initiative, an effort to help U.S. cities generate innovation and advance policy.
"The city of Charleston is thankful for the opportunity to participate in the Mayors Challenge, which has inspired us to think outside the box and work collaboratively to find real solutions to the challenges facing our citizens," said Mayor John Tecklenburg. "The concept of a flood notification system fits squarely within our ongoing flooding and drainage improvement efforts, and would be an invaluable tool for communicating risk with our citizens moving forward."
In mid-March, core teams from each of the 35 Champion Cities will come to Bloomberg Philanthropies Ideas Camp in New York City, where they will receive expert coaching and feedback from the other cities in the competition on ways to strengthen their ideas. Next, all 35 cities will receive up to $100,000, as well as personalized support from innovation experts, to test and begin building support for their urban innovations. A new part of the Mayors Challenge, the "Test, Learn, and Adapt" phase aims to help cities test core components of their ideas with residents, improve and refine their ideas, and develop a plan for implementation and impact measurement.
The 35 Champion Cities performed the best against four key criteria: Their idea's vision, potential for impact, implementation plan and potential to spread to other cities.
"We received hundreds of bold and creative ideas from cities around the country in response to the 2018 Mayors Challenge, and these 35 really stood out for their potential to improve people's lives," said Michael Bloomberg, founder of Bloomberg Philanthropies and former mayor of New York City. "The next six months are a great opportunity for the cities to test their ideas and make them even more innovative and effective."
For details on the competing proposals, go to mayorschallenge.bloomberg.org