Coastal floods to be nearly as common as high tides in South Carolina within 80 years, NOAA says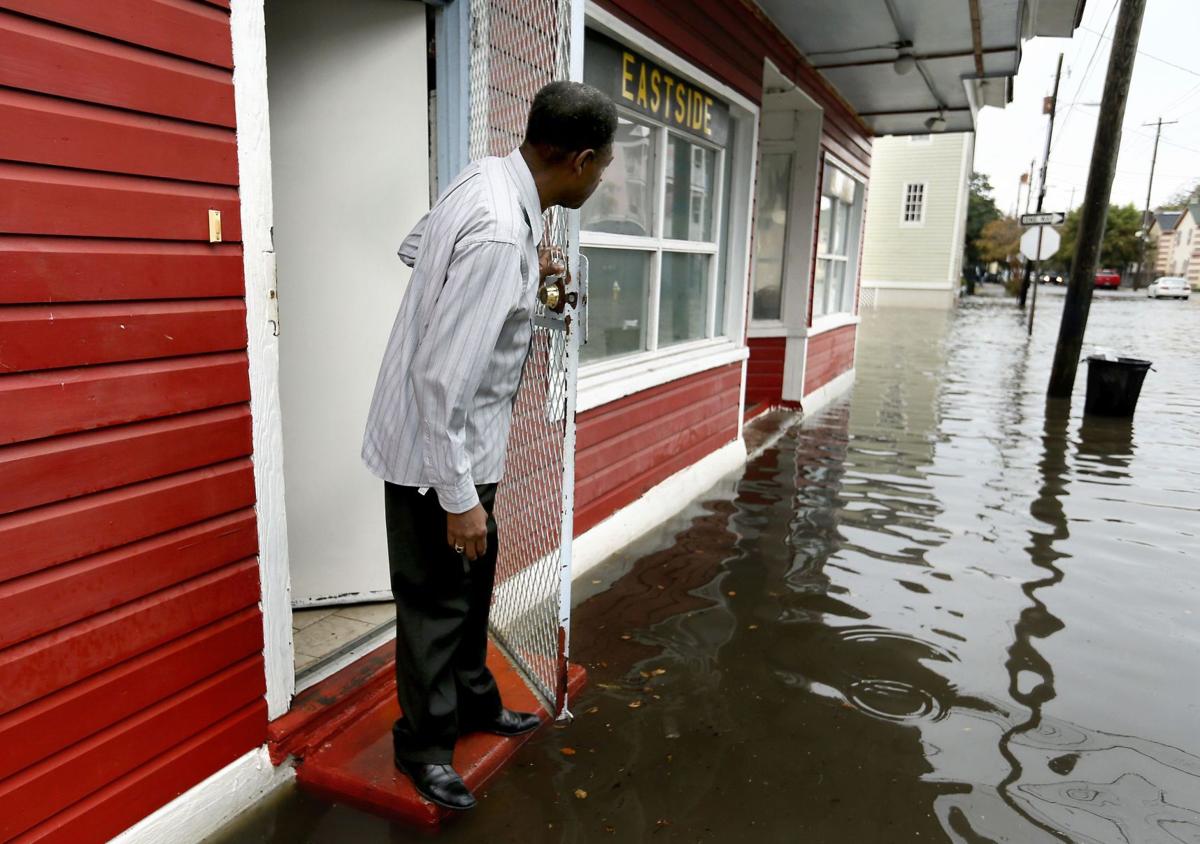 Tidal flooding is accelerating along the South Carolina coast, including at Charleston, federal researchers say. The coast might flood nearly every day by the turn of the century almost 80 years from now.
The National Oceanic and Atmospheric Administration report is the latest in a series of alerts which forecast worsening conditions for South Carolina and the East Coast as seas and storm-surge rise.
In one section, the report quotes the late Charleston resident Margaret Davidson in saying, "Today's flood will become tomorrow's high tide."
Davidson was the former director of the Coastal Services Center for the National Oceanic and Atmospheric Administration in Charleston.
The report defines tidal flooding as 1.9 feet above an average high tide.
"Such a flood-frequency 'tipping point' is becoming more apparent as several coastal cities with infrastructure increasingly vulnerable to high tide flooding undertake large scale and costly upgrades" to fight it, the report said, citing Charleston as an example.
In Charleston, tidal flooding is accelerating year to year and is "likely to rapidly increase in the next couple of decades," said NOAA oceanographer William Sweet, the report's lead author.
"Flood frequencies that are already problematic will continue to undergo a rapid acceleration and likely become chronic in the coming decades," he said.
The NOAA analysis used middle range scenarios, not extremes, said Kirstin Dow of Carolinas Integrated Sciences and Assessments at the University of South Carolina.
"The most important takeaway is it's no longer linear, it's no longer rising at a steady pace. Our efforts need to pick up to match that," she said. "We should think about how much risk we're willing to face."
The NOAA report follows a University of Florida paper that found the U.S. coastline south of Cape Hatteras, N.C. — including Charleston — saw sea levels rise about six times faster than the global average between 2011 and 2015, among other studies.
Many already knew the severity of the NOAA forecast was coming; The New York Times last year posted a summary of a leaked draft of the report.
Charleston saw 50 days of tidal flooding in 2016, according to NOAA. That number was up from 38 days in 2015 — the previous record. The 2017 report, to be released in June, is expected to show another high number, if not another record.
Charleston's $2 billion strategy to combat flooding includes an underground drainage tunnel, raising sea walls and improving drainage with steps such as installing new check valves, a specialized insert into a drainage pipe that lets rainwater flow out toward the harbor but prevents high tides from flowing back in.
Mark Gould, of the Citizens Climate Lobby in Charleston, said it won't be enough and that carbon emissions need to be cut to stem the flooding. Sea rise is blamed largely on the melting ice caps.
"The 2½ feet of sea rise that Charleston is planning for isn't adequate," he said. "Flooding will be in the lowest lying, densely populated areas on the peninsula, the people who can least afford it. Adaptation itself is great, but not for every community."